Plaster and cocciopesto top coat plaster are products of ancient and completely natural origin, particularly useful in case of damp walls. That's why they represent the best choice when it comes to restoring a building.
Here are two questions about cocciopesto top coat plaster and plaster that are often asked:
Is plaster different from top coat plaster? Yes, it is. Top coat plaster is the last layer of plaster. Top coat plaster is used for the protection of walls, plus it confers color and style to buildings.
What is the difference between the "classic" top coat plaster and the cocciopesto top coat plaster? The cocciopesto plaster consists of a lime base to which is added brick powder.
Top coat plaster with the addition of "cocciopesto", a material appreciated since ancient times
Cocciopesto is a material that is already colored, in pink-red or yellow shades. Its color depends on the type of brick used and the degree of cooking, therefore both the plaster and the cocciopesto plaster do not need a subsequent painting.
Cocciopesto plaster, lime-based plaster to which cocciopesto is added, was used with wisdom already in antiquity: the Romans appreciated its characteristics, especially:
durability over time;
simplicity of manufacture;
breathability;
speed of laying;
the pleasant aesthetic effect.
Used constantly in the Roman engineering works, the cocciopesto plaster was used not only for the construction of buildings, but also for aqueducts and cisterns, because it is suitable for types of buildings that meet condensation phenomena and water losses.
Morandi Bortot lime based plasters and cocciopesto top coat plasters: a panacea for wet walls
The problem of damp walls is widespread, especially for those who live on the ground floor or in ancient buildings. The causes can be different and in these cases the cement plasters do not allow perspiration, forming real barriers to the escape of steam and water.
On the contrary, the materials of which the plaster and the cocciopesto top coat plaster are composed have two characteristics that make them ideal for use in humid environments:
breathability, a feature that makes the lime plaster perfect to absorb moisture;
lime plaster works like a natural disinfectant: absorbing surface water from the walls, it removes the nourishment of moulds and bacteria and prevents their proliferation
Morandi Bortot cocciopesto top coat plaster: a natural, aesthetic and functional finish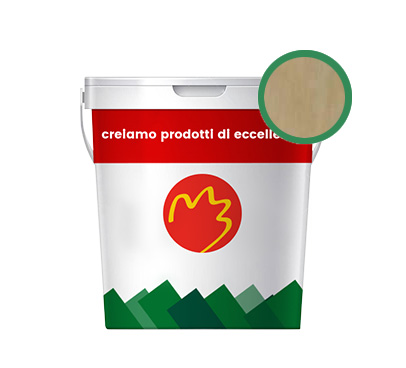 Morandi Bortot cocciopesto top coat plaster is a natural finish based on lime putty aged for at least 8 months and yellow or red cocciopesto, free from cement, for indoor and outdoor use. The product is completely free of additives of any kind.
Morandi Bortot cocciopesto top coat plaster can be used as a finishing on plaster, cocciopesto plaster and other traditional plasters based on lime or lime-cement; it can also be used on pre-mixed plasters after the application of an appropriate primer to ensure adhesion.